< Back to latest
Looking back at UKSFN '19
28th November 2019
|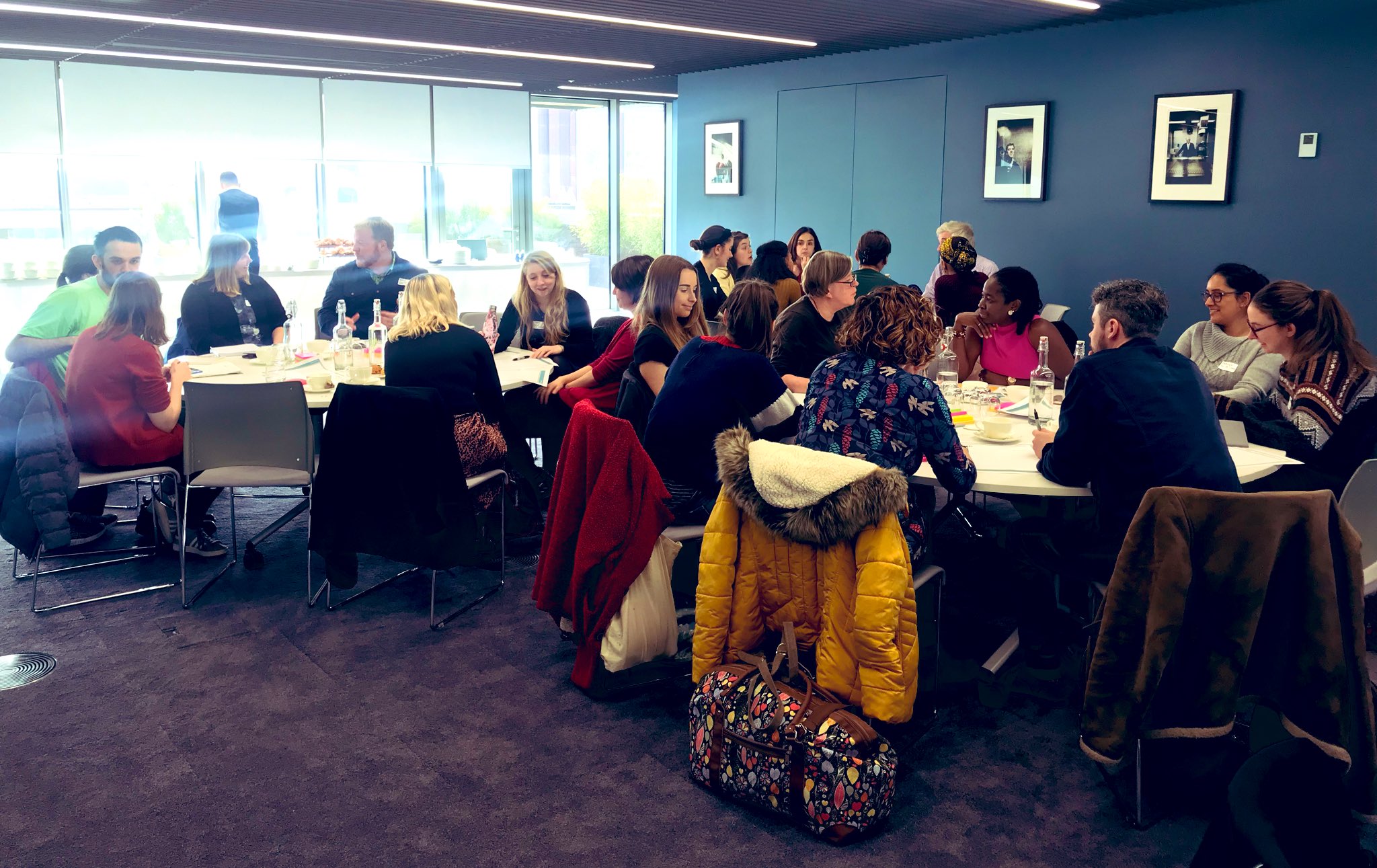 In November 2019, individuals and organisations who engage the public through science festivals and events came together from across the UK and beyond for the third annual UK Science Festivals Network Conference.
After the success of the previous two conferences in Edinburgh and Swansea, we gathered to connect with colleagues, old and new, and hear inspiring content from festival organisers, community leaders, funders, designers and other professionals working across the sector. The programme delved into everything from practical guidance on avoiding burnout in the busy world of science events, to insightful discussions around the entire concept of community when considering placed-based engagement.
If you didn't manage to attend the conference this year, or were torn between two concurrent sessions, then look no further for an overview of the topics and takeaway messages from each session.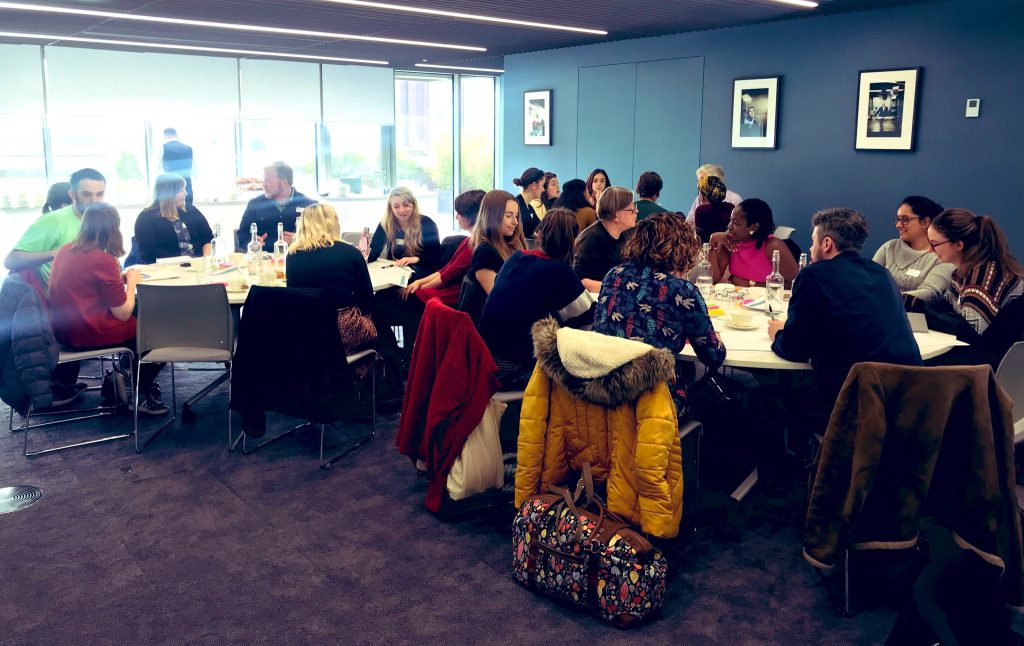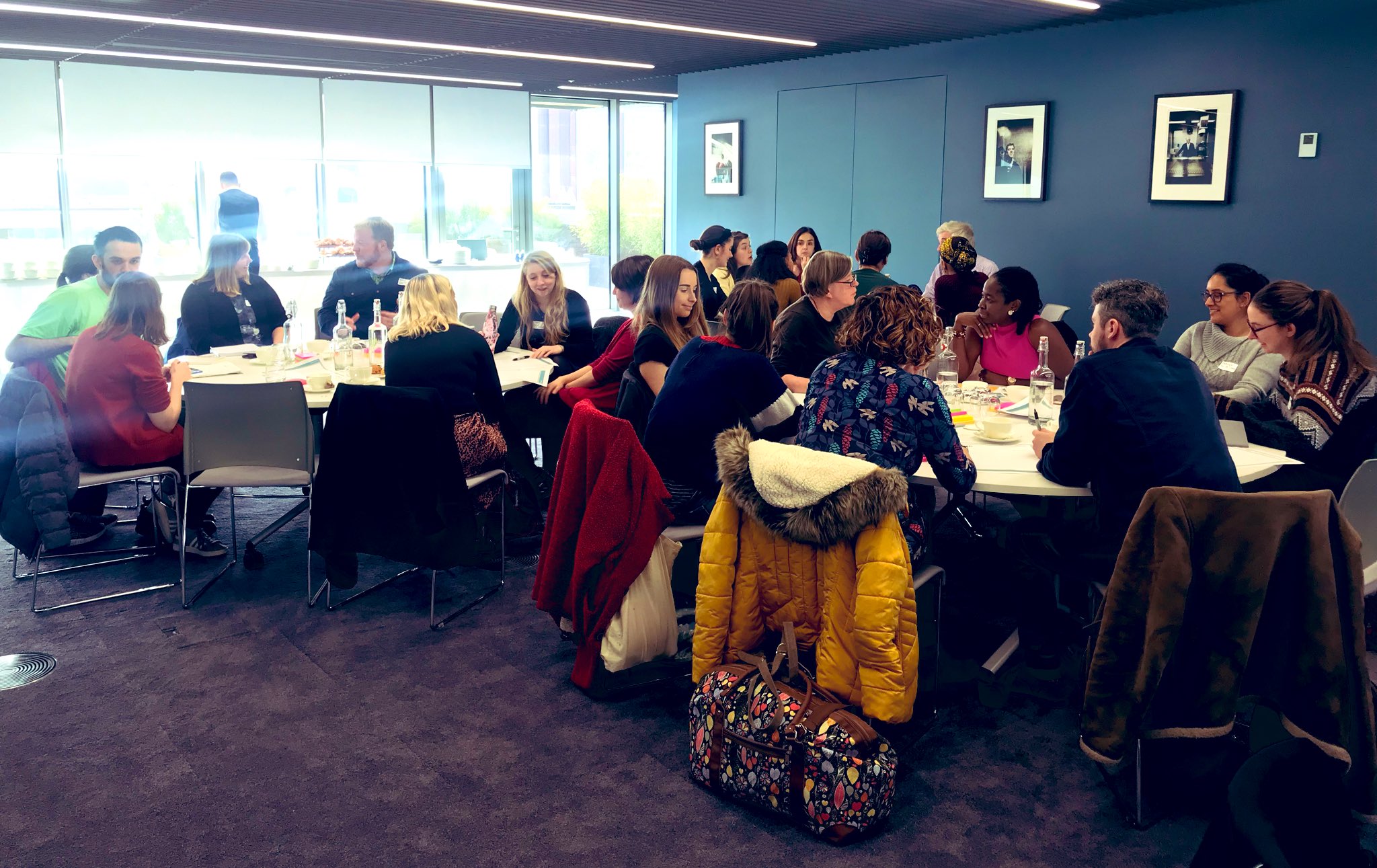 Know your place
Panel: Mohammed Rahman (Rochdale Science Initiative C.I.C), James Goodman (Local Trust), Laura Melissa Williams (Designer) and Ben Wiehe (US Science Festivals Alliance)
Chair: Ivvet Modinou (British Science Association)
The first session of the day brought together voices from across the sector to discuss their experiences of encountering both challenges and opportunities in pursuit of place-based engagement.
James Goodman reflected on the growing agency of individuals within their own communities, discussing the work of Local Trust to empower and equip local people around issues that matter to them.
Mohammed Rahman was inspired to start Rochdale Science Extravaganza! after his young son began showing an interest in science but the nearest provision was in Manchester or Birmingham. He has since seen hundreds of local families in his community come together for their community-developed science events.
As a designer, Laura Melissa Williams highlighted the importance of human-centred design, which comes through understanding communities in order to be able to provide them with more relevant content.
Finally, Ben Wiehe challenged the meaning of the term 'community' as a word which is often bandied about in the world of science engagement. Drawing from his own experience of place-based initiatives and science festivals in the US, Ben considered the importance of breaking out of the traditional, office-based 'place of work' and meeting the people you want to reach
The overarching theme throughout the session was one of deepening understanding of the people and places in which we are working and what they want to achieve. By pursuing this route, it's possible to transfer the power to the community itself, build trust and generate long-term engagement.
The power of targeted story telling
Speaker: John Tracey (Simons Foundation)
Offering a unique perspective from a funder, John Tracey brought to life the idea that facts and figures cannot tell the full story when it comes to a project, and may fail to convey what makes a story, project or event special or move anyone to action. Science Sandbox, an initiative of the Simons Foundation in New York, take a unique approach to reporting, by supporting funding recipients to feedback 'their stories' as short films that highlight characters and moments.
The concept that the subject matter and compelling content can be used at any level (and at a variety of budgets!) to emotionally resonate with audiences, is widely applicable to those working in science events. Without suggesting that we throw statistics out the window, John opened a tantalising window towards a new way to tell the tale of science festivals.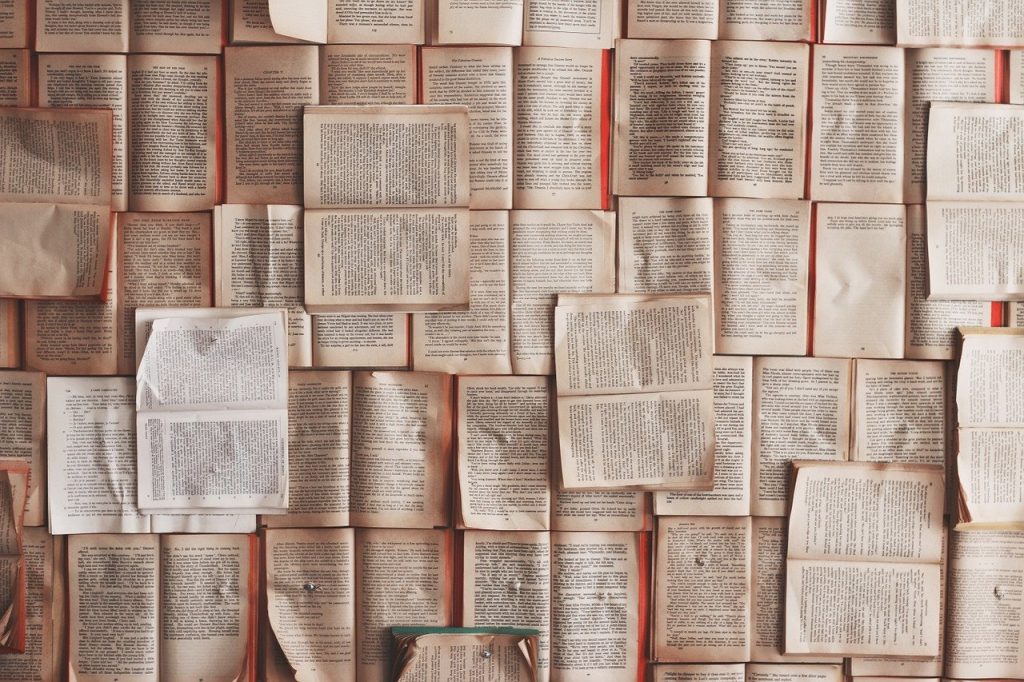 Gaining Perspectives
Speakers: Ben Wiehe (Science Festivals Alliance) and Kellie Vinal (Atlanta Science Festival)
It can be easy to get stuck inside a UK-based science engagement bubble, so Ben Weihe and Kelly Vinal's insights from their work across the pond provided a fascinating window into how objective critiques are shaping science festivals and events in the US.
Ben's experience of sending observers to attend science events, take in the wider context and generate independent appraisals, paved the way for the Science in Vivo project, a long-term project with an emphasis on bringing science experiences.
The project invites 'external' observers to go to events and give honest critiques to the organiser through mediated post-event sessions and could be an interesting evaluation model to trial in the UK.
Antarctica 2020
Speakers: Camilla Nichol and Sud Basu (UK Antarctic Heritage Trust)
Reflecting on the legacy of the Antarctic since its relatively recent first sighting on 27 January 1820, Camilla Nichol painted a poignant image of our relationship with this captivating and vulnerable continent. Whether for purposes of expedition, scientific investigation, exploitation, politics, or protection, Antarctica has remained a subject of deep fascination over the last 200 years, and the way we interact with it now holds deep implications for the future of our planet.
In celebration of the bicentenary of this significant date, Sud Basu invited everyone in attendance to take part in Antarctica 2020, a cultural programme that aims to reach new audiences across the UK and get them excited about the narrative around Antarctica. The yearlong programme will focus around the following themes:
Expedition and challenge
Environment and climate
Geopolitics
For all UKSFN members keen to be a part of the Antarctica 2020 programme, check out our latest UKSFN email bulletin for information on how we can support you to do so!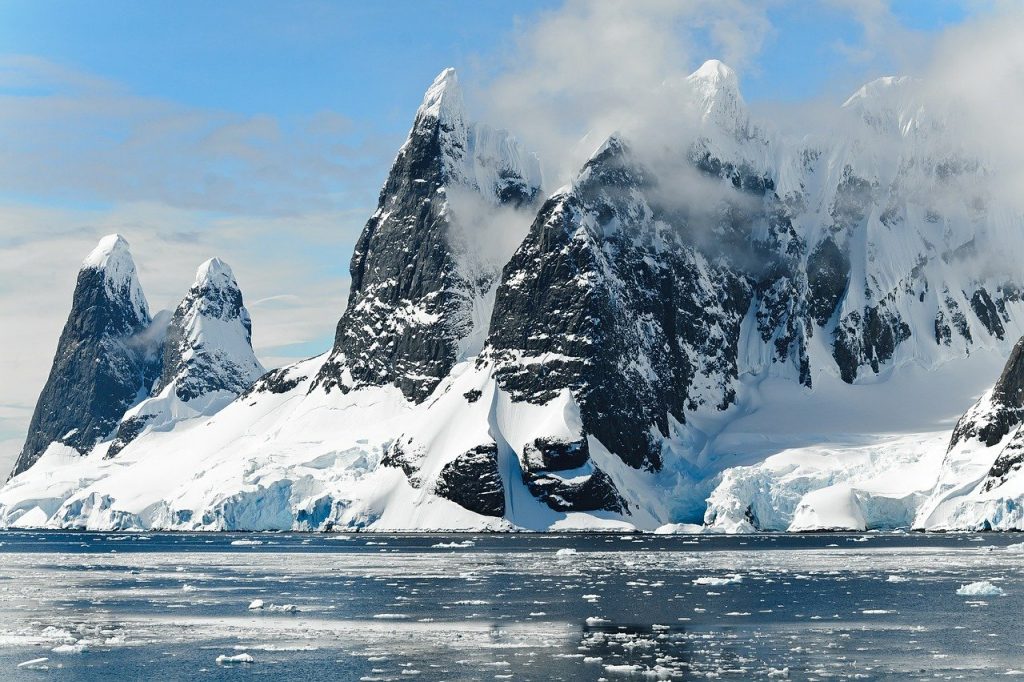 Commissioning as one for all
Speakers: Laura Fogg-Rogers (University West of England), Mikey Martins (Freedom Festival Arts Trust) and Dane Comerford (IF Oxford)
Though multi-festival collaboration is common in the arts, it has not yet been adopted into the world of science. Laura Fogg-Rogers, Mikey Martins and Dane Comerford considered how we, as individuals and organisations working across science festivals and events, can commission collectively.
The three speakers delved into their learnings from their experience of touring the Unkindest Cut, an interactive installation incorporating traditional Indian dance, spoken word and film inside a shipping container, around six science festivals in 2018 and 2019. By communicating with and observing other festivals involved in the project, each consecutive host was able to build and refine their own experience of the installation. The consensus was that, though it may not always be straightforward to collaborate with artists and each other, the benefits are significant and rewarding!
Introduction to design thinking
Speakers: Emma Dickson and Sarah Jeffrey (Design Council)
This interactive session was kicked off with the question "who here considers themselves to be a designer?" A few, tentative hands rose in the air, with justifications including "I suppose I am because it's in my job title." However, Nobel Laureate Herb Simon's definition of a designer as one who devises courses of action aimed at changing existing situations into preferred, provided a compelling case that the room, the conference and our wider organisations are full of designers!
After recapping the work undertaken as part of the UKSFN Innovating by Design project over the last year, Emma Dickson and Sarah Jeffrey explained key design principle concepts including the importance of clearly defining and understanding an issue before jumping into the solution, using the double diamond approach. Using practical activities, we were challenged to work together in teams to design an idea for a science event or activity around certain audiences and companies, and then (despite the audible groans!) to critique each other's concepts and build on the original ideas as part of a round robin. This highlighted the benefits of focussing on audience needs and taking feedback on board when applying a design-thinking approach to our own work.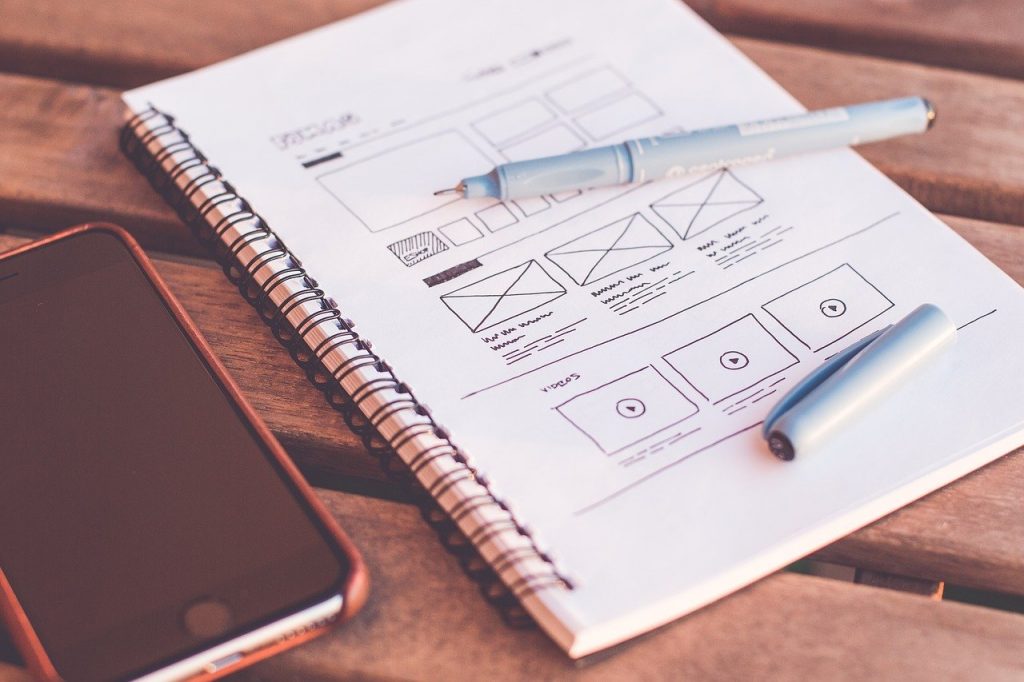 Making it accessible
Speaker: Natalie South (Attitude is Everything)
Representing a charity working to improve deaf and disabled people's access to live music, Natalie South used her learnings from the world of music festivals to equip attendees with the tools needed to make their own science events and festivals more inclusive to disabled audiences.
A few of Nat's key messages include:
Accessibility starts online – it's crucial to provide as much relevant information about your venue as possible (e.g. number of steps)
Accessible marketing – black writing on a yellow background is a good colour combination
Remember, only a small percentage of disabled people are wheelchair users so steps may not be the only thing to render your venue 'inaccessible.'
This session challenged all those in attendance to really think about how we can incorporate accessibility into our own events from the outset. Attitude is Everything have lots of brilliant, tried and tested resources, and are a great place to start!
Building resilience
Speaker: Georgina Bednar (No Ordinary Experience)
While we all know that working on festivals can be fantastically rewarding, it can simultaneously make enormous demands of us, occasionally (or not so occasionally) leading to burnout. Georgina Bednar's wide-ranging experience in this field has led her to consider how we can develop our capacity to recovery quickly from difficulties.
The session provided a safe space to reflect on our own and in small groups on the sources of pressure, both internal and external, that affect us in our work and become conscious of the factors that push our limits in those festival crunch times. Developing awareness of the types of intervention we may find beneficial, such as planning structured working hours and regular down time, can help us take care of our own wellbeing as we also take care of our teams, projects and programmes.
Georgina closed the session by inviting all those in attendance to consider "when do we feel good about what we do?"
Designing with communities at heart
Speaker: Wayne Hemingway (Hemingway Design)
Finally, the day ended with a bang as Wayne Hemingway who drew on forty years of experience working as a designer, developing nationally significant events that centre around the communities in which they're based, including the Festival of Thrift, the Festival of Making, and more recently the enormously successful First Light Festival in Lowenstoft.
Using the image of a town centre, Wayne invited us to consider their historical significance as hubs for social cohesion, rather than the retail dens we see today. Today we see an anti-consumerist shift indicating the desire of society to spend more time and money on social experiences than physical products.
Echoing previous sentiments expressed throughout the day, Wayne drove home the importance of keeping local people at the heart of local projects and suggested that creativity and design are, ultimately, the tools we use to find solutions to real problems!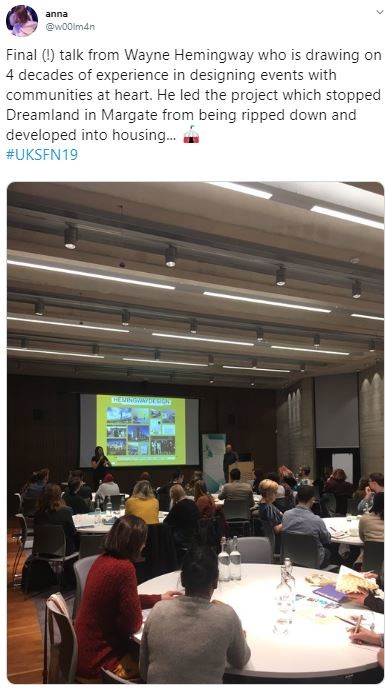 The overarching narratives of UKSFN19 focused around the ideas of empowering communities and place-based engagement, and also the importance of us, as those working in the field of science festivals and events, taking the time to reflect. This allows us to develop different ways of working, increase accessibility for our audiences and take care of our own wellbeing. There were so many learnings that I can't wait to implement myself and it was so exciting to hear the discussions and ideas from everyone who attended. Thanks to everyone who joined us as either a speaker or delegate!
If you've made it this far and you're still hungry for more, then you're in luck! Check out #UKSFN19 on Twitter for more details.
And, from all of us at the UKSFN team, we hope to see you in 2020!