< Back to latest
Assessing the impact of COVID-19 on the UK's thriving science festivals scene
28th July 2020
|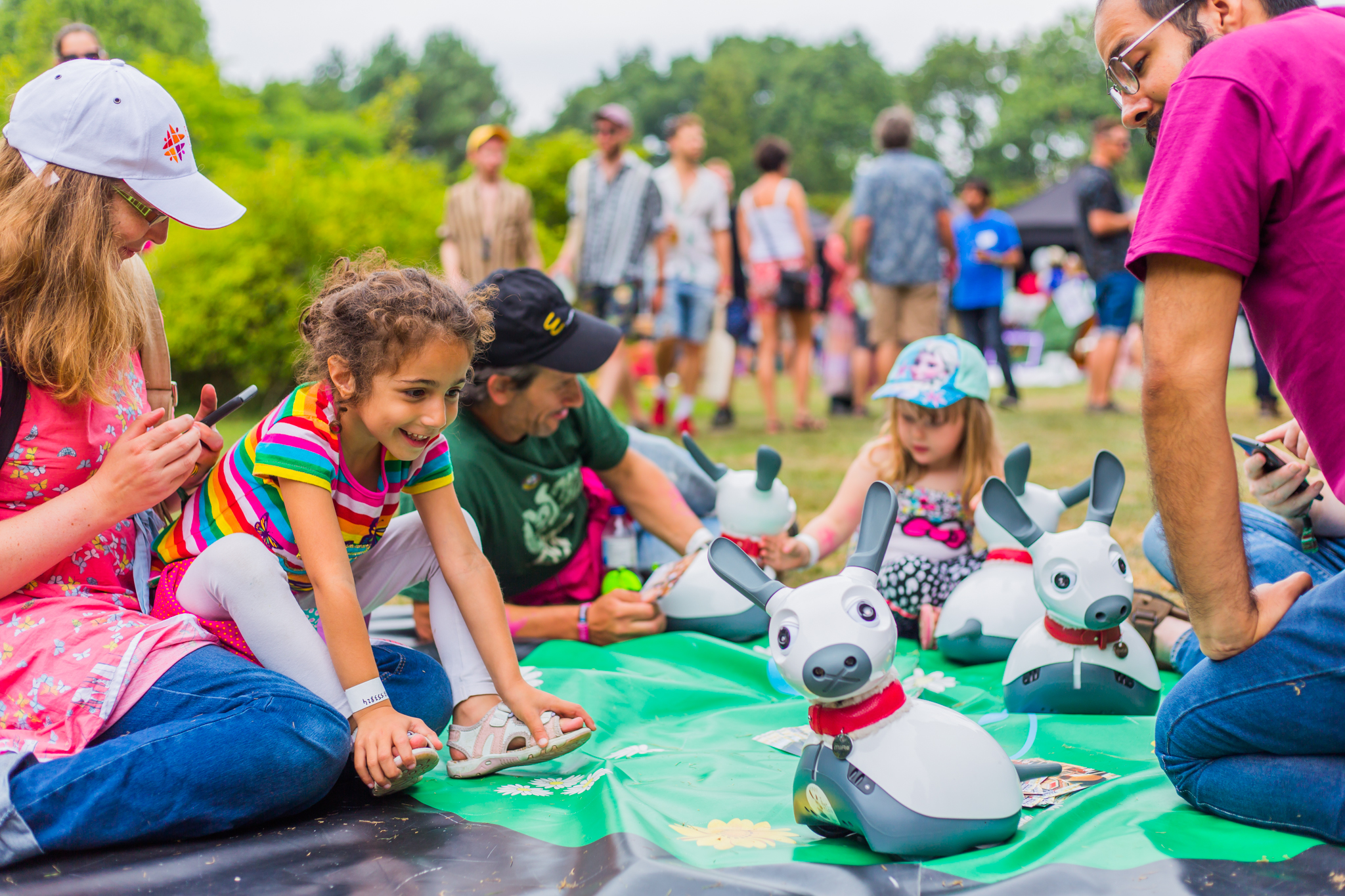 By Anna Woolman, Engagement Manager – British Science Association
Today (23 July), the Department for Culture, Media and Sport (DCMS) Select Committee has published a report in response to the inquiry it launched in April to gather experiences from the diverse sectors under the DCMS remit on how COVID-19 was affecting them.
Science festivals are a key cultural offering in many UK towns and cities annually. Over 40 UK-based science festivals are members of the UK Science Festivals Network (UKSFN), and UKSFN formed a response to the DCMS inquiry to highlight how science festivals across the country were being affected by the pandemic. Over half of the network's members responded to the survey and we also sought views from members' meetings, which have been held monthly since the start of lockdown.
Significant short-term impact
The survey revealed that, in the short-term, members have been significantly affected in the following ways:
Festival cancellations: 63% had to cancel their 2020 festivals that were set to take place from March onwards;
Reduced income: 55% have lost a proportion of, or all, their 2020 income. While some have been able to re-purpose grant funding for resilience, others have lost sponsorship deals entirely;
Ability to retain staff: 33% have furloughed their staff, 22% have deployed staff to other work and 15% have had to make staff redundant, not renew their contracts and/or stall hiring processes. The remainder have not made any changes, but most are unsure how long they will be able to retain this for.
Possible longer-term impacts
There is a large degree of uncertainty about what the future will hold and widespread concerns that the science festival, and wider live events, sector will be one of the last to recover. UKSFN members highlighted several possible long-term impacts, namely:
Festival survival threatened: 41% are hopeful they will be able to continue running their festival post 2020 and 32% also foresee being able to do so after significantly adjusting their format, scale and staff numbers. 27% foresee serious implications in their ability to run their festival post 2020.
Economic stability threatened: Most science festival business models rely heavily on grants and corporate sponsorship to ensure events are either free or low-cost to make them accessible to a wide number of people. It is expected to be increasingly difficult to secure funding from these sources because of increased demand and the strong prospect of societal economic instability. As a result, there is a real possibility that some science festivals will not be able to continue in the long-run, or at least not be able to provide economically accessible content.
Inability to bring people together face-to-face: In 2019, members in the Network had over one million face-to-face interactions with members of the public. As a result of COVID-19, the figures for 2020 will look very different. Many members report their ability to continue beyond 2020 being dependent on when Government advice about running events is released and what shape this takes. Although organisers have been able to be responsive and resilient in their immediate response to COVID-19, long-term uncertainty makes building objectives and executing large-scale, effective, public focussed projects difficult.
Digital versus physical events: While digital content is a useful short-term solution to public engagement in the pandemic era, there is recognition amongst members that physical engagement is still, and will continue to be, a vital aspect of festivals. Where they take place, festivals play an important role in community cohesion and support. Bringing people together in a shared physical space is a fundamental aspect of this. Physical opportunities for people to engage is also important when considering audiences who face digital exclusion. In this regard, the sector is facing a significant challenge to overcome. Funding and development opportunities for practitioners is vital if it is to innovate in this area.
Shifted public priorities: There are concerns about audiences' bandwidth to engage with cultural events, like science festivals, even after lockdown measures have been lifted. COVID-19 has been a monumental societal shock – alongside the issues surrounding public comfort with being in large groups, there will no doubt be issues around people's willingness to spend time and money on 'non-essential' entertainment activities and to try new things which are not in their usual remit.
The UKSFN's response was one of over 580 pieces of written evidence submitted to the Digital, Culture, Media and Sport Committee's inquiry. You can read the UKSFN submission and the full report and evidence submitted on the Parliament website.
Looking ahead
The pandemic has not only highlighted the need for relevant and inclusive science communication, but also the value of community cohesion. The BSA believes that science festivals can serve as an important catalyst for both – now and in a post-COVID-19 world – but, as this consultation process has shown, their future is at risk. We will continue to support UKSFN members, identify possible funding opportunities, and champion the role of science festivals in the months ahead.